To create an account (sign up) go to http://mailman.cchmc.org/ and click the sign up button.

Enter in your information:
!!!!!!!!!!!! Do not use your CCHMC password for this system, a separate password should be used.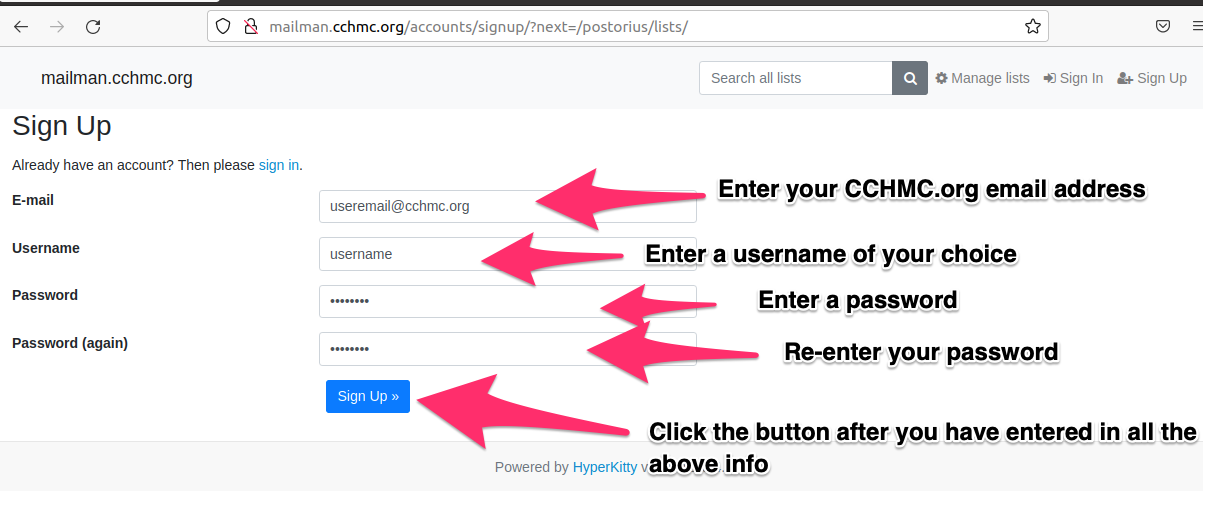 You will see this screen about a confirmation email

Go to your inbox and find the confirmation email.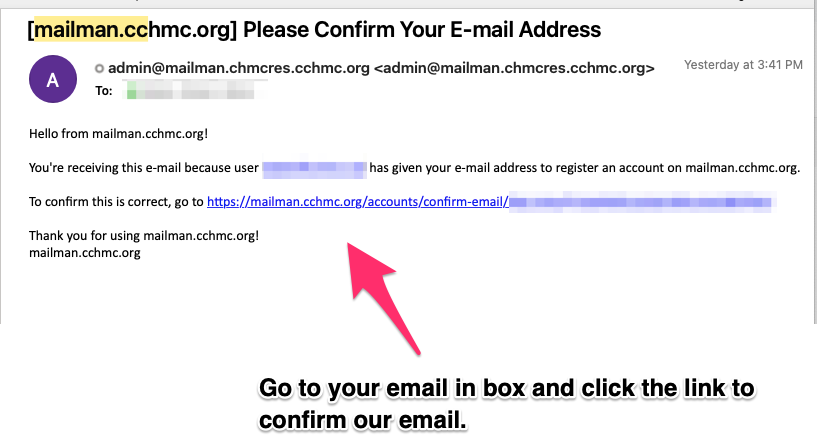 After you click on the confirmation link, you will be taken back to mailman

Now you can sign in.