For Admins and Moderators:
Once an email list has been created for you, you need to create an account on the mailman system (with the same email address that the list was configured for). Once you create an account you will be able to log in and manage your list.
We strongly recommend that once you have a list, for you to put a couple of emails on it and test it to get familiar with list settings before putting it in production.
For Users:  
Users do not need to set up an account on the mailman system to receive emails from a list. Users having an account on the mailman system is for accessing archives (which we do not allow) or changing their email settings, like digest mode etc...  If you are not sure please reach out to

To create an account (sign up) go to http://mailman.cchmc.org/ and click the sign up button.

Enter in your information:
!!!!!!!!!!!! Do not use your CCHMC password for this system, a separate password should be used.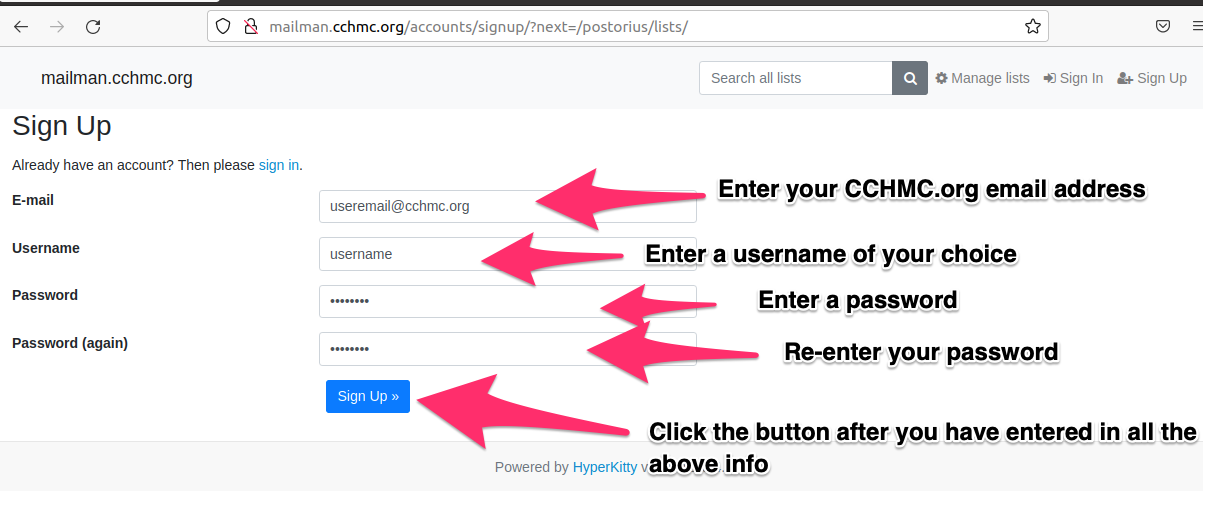 You will see this screen about a confirmation email

Go to your inbox and find the confirmation email.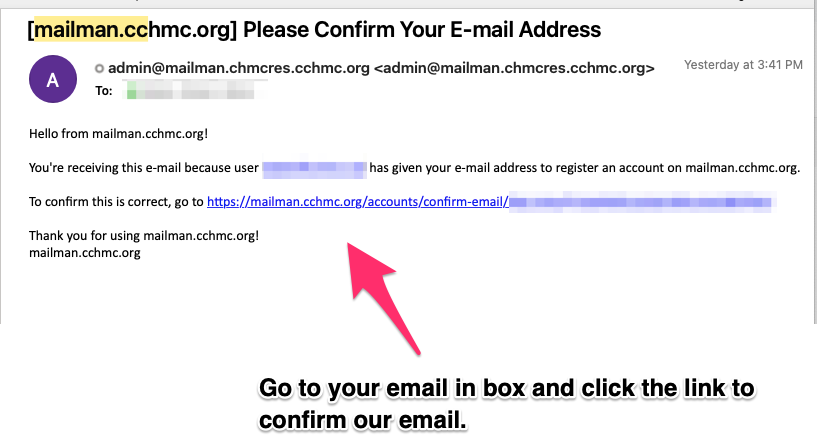 After you click on the confirmation link, you will be taken back to mailman

Now you can sign in.